While it may seem like a family dentist is the same thing as a general dentist, they're not. Both doctors provide similar courses of treatment, but a general dentist has a selective age group/department that they work with. On the other hand, a family dentist offers their services to everyone, despite their age. It has to be noted that both doctors are equally committed to maintaining your oral hygiene and the overall health of your oral cavity.
The Advantages Of A Family Dentist
Getting in touch with a family dentist, particularly one around your area is a pretty handy thing to have. And there are a lot of pros when it comes to family dentistry in general. And at River's Bend Family Dental, we aim at providing you and your loved ones with a multifaceted and comprehensive approach to all of your dental problems and needs.
Save up on time and money
Picture this. You have a child with a cavity, an older parent who needs dentures, and maybe you need a filling. In any other situation, you would find yourself going from one specialist to another. And considering you're not superman (or woman), it is more than likely that you'll be on the road shuffling from one appointment to another, in different locations.
But if your dentist is a family dentist, you have to show up in one place, with all the patients. This is perhaps the biggest pro attached to a family dentist. Whether it's baby teeth or missing ones, our staff at River's Bend has you sorted.
Resourceful Treatment Options
As you've probably already understood, if you're coming in to see one dentist with your entire clan, you're getting all the therapies. A family dentist touches all the different areas of dentistry, which include, but are not limited to, preventive, restorative and aesthetic departments.
Here are just some of the treatment plans we provide –
Full oral checkups
Deep cleaning
Dental X-rays
Sealants and fluoride application
Oral cancer screenings
Interceptive/preventive orthodontic treatment, if required
Simple Fillings
Root canal treatments
Crowns, bridges, and dentures
Extractions
Teeth bleaching/whitening
Veneers and porcelain crowns
Composite Fillings
Dental Implants
Full mouth reconstructions
Good Patient Education, Especially In Children
There is no denying that there is a level of anxiety involved in visiting the dentist. And for children, it is scarier. So when a child witnesses the entire family being treated by the same person, it alleviates a lot of their anxiety. The aspect of familiarity is another factor that leads to incident-free appointments.
Family dentists are particularly great with children, and this only helps in forging continuous and future relationships with the little individual. The child may feel comfortable seeing the same practitioner as they transition into an adult.
We're all aware of how impressionable young kids are. So regular visits to the family dentist with the adults inculcates a sense of responsibility. The child tends to take better care of their teeth, making everybody else's job much easier.
Keeping Track of Dental Histories
Much akin to medical histories, dental histories also play a super important role in the treatment and prevention of possible future ailments. The genetic predispositions can be looked out for in kids; and the dentist will be able to chart out a proper course of treatment, should the need arise.
Furthermore, when the entire family is dropping by the same dentist, this task is made much easier. The family dental history is particularly helpful when it comes to intervention with orthodontic therapies in children. If the adults have had a particular type of malocclusion, chances are the child will have it too.
Reliability
When you and your loved ones are in touch with the same dentist, it provides a sense of reliability. It is very reassuring in the sense that you'll be receiving the same quality of treatment each time you have an appointment.
And considering that your family dentist might be aware of your dental histories, it puts them in a much better position to offer therapeutics. Moreover, when it comes to dental emergencies, they're the perfect go-to. So if you accidentally chip your tooth, are in unbearable pain that won't go away, or have active bleeding that won't stop – get in touch!
Where Does River's Bend Come In?
As one of the top-rated dentists in Ramsey, River's Bend Family Dental fully understands you and your family's needs. Our office houses all the modern tech we require to keep your oral health top-notch. Moreover, our dentists and staff are highly experienced and thoroughly skilled, and we know how to put your mind at ease.
State-of-the-art dental equipment ensures expedited and efficient procedures. And in this post-pandemic time, our safety protocols warrant your well-being.
River's Bend also has extended business hours, so you can be flexible with your appointments. And the fast turn-around labs make our jobs easier and additionally give you lesser time in the chair.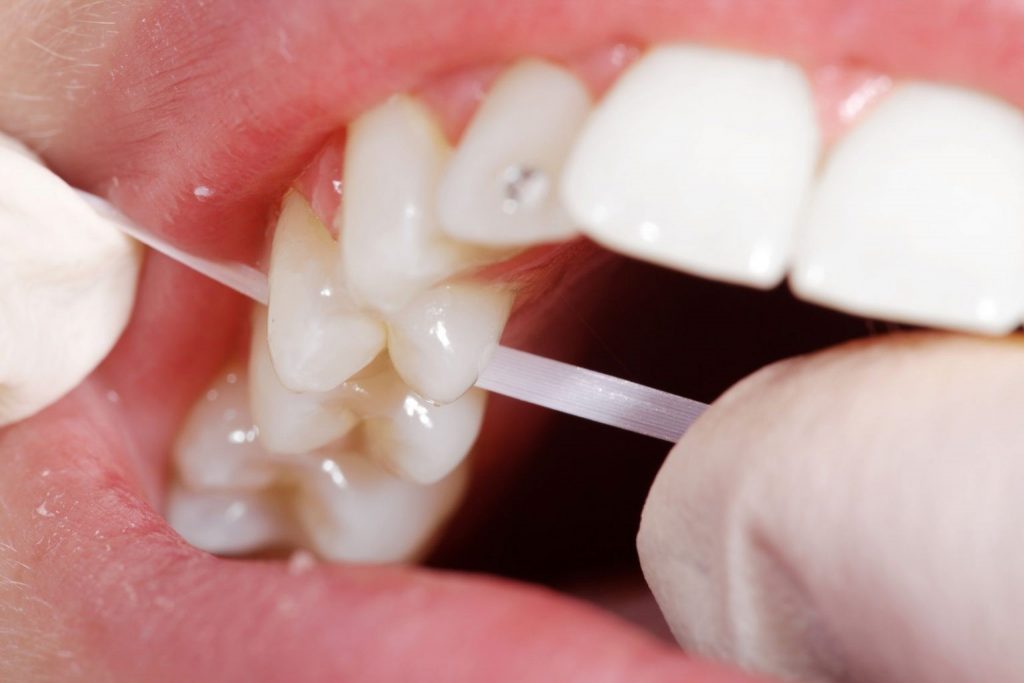 Don't Have Dental Insurance? Take A Deep Breath.
We're aware that about 40% of Americans don't have access to dental insurance. And we also know that the costs of treatment can be hefty. This leads to them delaying getting treatment, which only leads to worsened scenarios. The result? More expensive therapies.
However, at River's Bend Family Dental, we have an in-house dental plan that will keep you covered. And not just you, we've got your family's back too! You can read more about our plan here.
How Do I Get In Touch With River's Bend Family Dental?
The team at River's Bend understand that your time is valuable. So if you find yourself unable to visit our office in person, feel free to get in touch via our online chat or text services.
You can also call us at (763) 576 1855 to schedule any appointments – whether it's yours, your toddler's or an elderly family member's – we're here for you at St Francis Blvd.